UV Upper Flat Irradiation Air Disinfectors AirH-B100N
Imported high-energy, ozone-free ultraviolet rays have an energy of more than 200UW at 1 meter.
The original ozone filtration decomposition technology realizes no ozone leakage.
No UV light below 2.1 meters.
The internal specular reflection and optical lens realize the real upper level of ultraviolet light.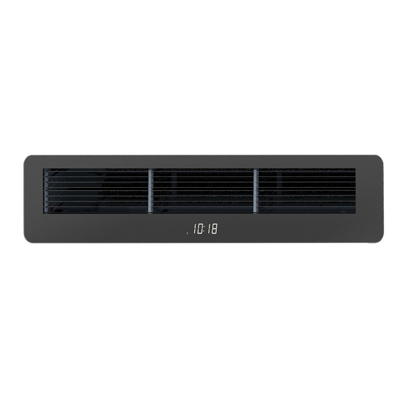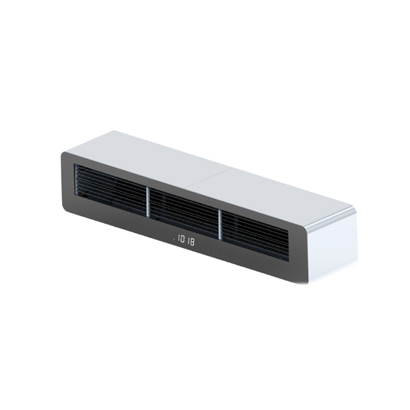 AirH-B100N uses innovative ultraviolet upper flat irradiation control technology and uses the natural up and down the exchange of air to continuously disinfect the upper air. The high-energy ultraviolet disinfection distance can reach more than 5 meters, which completely solves the problem that traditional ultraviolet rays cannot coexist with humans and machines. At the same time, it can also avoid the possible cross-infection of epidemic pathogens due to excessive airflow, and effectively reduce the risk of infection!
Advantage & Features
Innovation: Using ultraviolet upper flat irradiation control technology, achieve no ultraviolet light below 2.1 meters, completely solve the problem that ultraviolet light cannot coexist with people.
Safety: Human body infrared detection, automatically shut down when the height of the personnel exceeds 2.1 meters.
High efficiency: The ultraviolet radiation range is up to 5m, and the ultraviolet intensity is 3 times that of ordinary ultraviolet lamps.
Application Scenario
High-risk infectious wards and clinics for tuberculosis and respiratory diseases.
Operating room, ICU ward, etc.
Fever clinic, emergency infusion room, atomization room, etc.
Schools, childcare institutions, banks, gyms, training halls, fitness centers, and other public health spaces.