SOLUTIONS WE CAN PROVIDE IN THE MEDICAL FIELD
Disinfection of Equipment Bed Unit
Ward disinfection needs
1. Disinfection standard requirements
The hospital's recyclable instruments, equipment, bed units, etc., with the number of colonies on the surface ≤5 cfu/cm².
2. Difficulties encountered
The keys, gaps, grooves and other parts of the instrument and equipment bed unit are not effective in wiping and disinfecting.
Use disinfectant to wipe the surface of easily corroded objects, and some precision instruments are also at risk of damage.
The utilization rate of the bed is high, and the time for comprehensive wiping is relatively long.
Disinfection solution for equipment bed unit
1. Surface cleaning:
Use a damp cloth to clean the instruments and equipment such as dust and blood stains.
Wipe and clean frequently touched parts such as armrests, backrests, and dining boards of the bed unit.
2. 360° comprehensive rapid disinfection program
Combined disinfection method: Dongzi pulse ultraviolet disinfection and sterilization robot + disinfection warehouse (or disinfection room).
The Dongzi pulse ultraviolet disinfection robot emits high-energy full sterilization spectrum ultraviolet rays, which can kill virus, bacteria, spores and other pathogenic microorganisms within 5 minutes, and some viruses can be killed within 3 minutes.
The inner wall of the disinfection chamber is made of aluminum cloth on 5 surfaces, which can reflect ultraviolet rays without causing energy attenuation, and realize 360° disinfection through not only reflection.
Hospitals with conditions can build a disinfection room (recommended within 20 square meters), and cover the surrounding and top of the room with aluminum cloth. In this way, multiple equipment and instruments can be disinfected at once.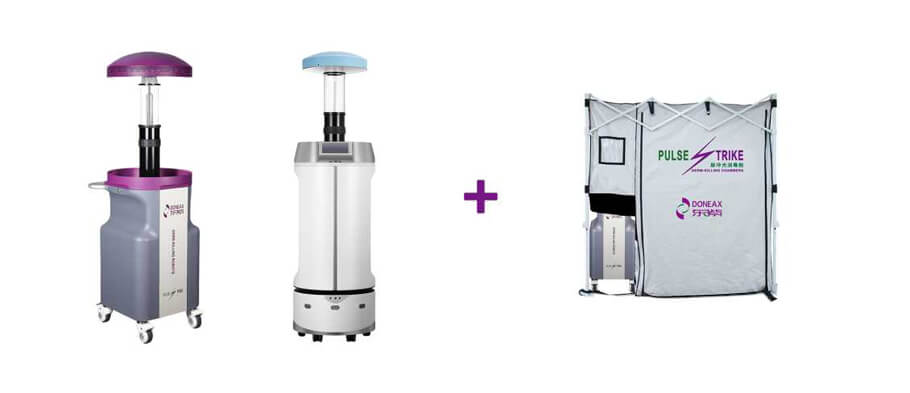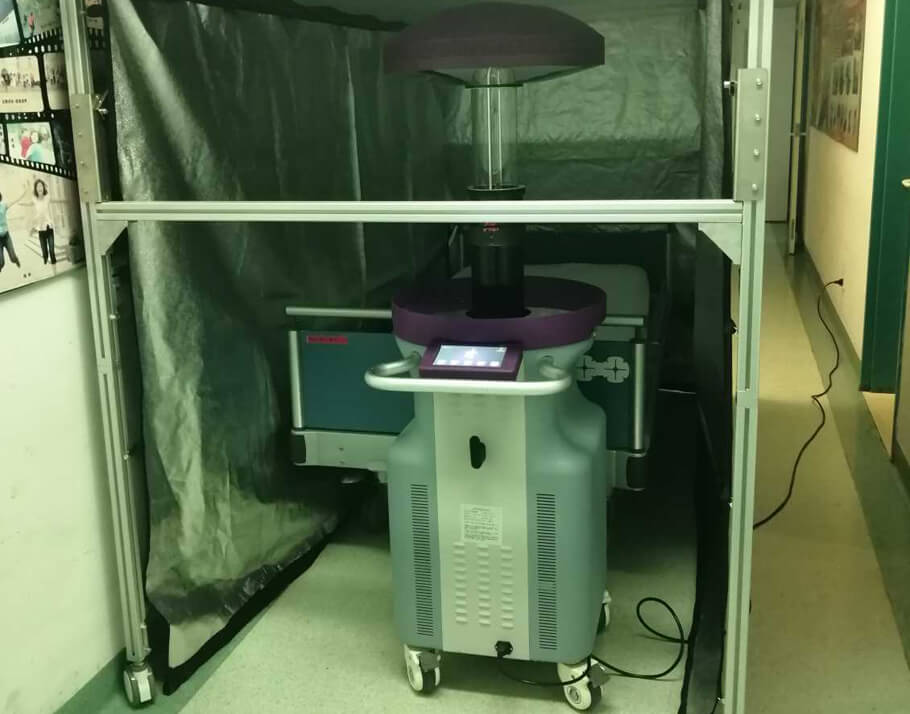 Sterilizable equipment

We Are Worthy Of Your Trust.
Now, Let us Help Your Business To A Higher Level!
Professional team with rich experice
Fast delivery cycle and free shipping
Quick inquiry, reply within 24 hours
High production capacity, sufficent supply